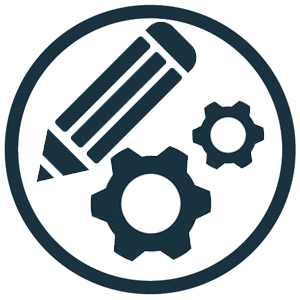 Design
Create your part using 2D or 3D CAD.
Upload
Get an instant quote, order online, and upload your part.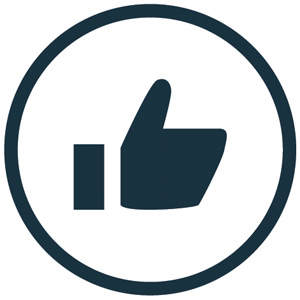 Get Parts
Lead times as low as 10 business days.
Quick Ship Machining at PartsBadger
Quality Parts Shipped Fast
Our Quick Ship Machining Service is built around your deadline. Offering production grade parts with quick turn around, it's like having a instant machine shop.  Our Instant Quote Service saves time so your order will be filled even faster.
Revolutionizing the Rapid CNC Machining Process
PartsBadger knows that having the right part is key to your project or business. That being said, having the right part at the right time can make all the difference. Our Quick Ship Machining Service is built around being able to offer a high quality, production grade, machined part in an expedited fashion. There are other machining services that claim to be able to fulfill this need, the difference at PartsBadger, we do not add additional "expedite" charges.
No Added "Rush Order" fees
At PartsBadger, we have the capacity and ability to process orders fast. We do not add machine setup charges. We do not add rush production fees. What we do is high quality, on demand, production grade, machined parts. Our modern CNC machines make quick turn around affordable and reliable.
Precision and Quality at any volume
Our Modern CNC machines can maintain a high quality level whether you need one piece or one hundred. Chamfered edges, multi radius curves, and tapped screw or bolt holes are a few things that make machined parts the perfect solution for manufactured parts.
No limitations on materials here
Check our full list of materials available at PartsBadger. With no restrictions on materials, our Quick Ship Machining Service has you covered no matter what you need us to machine. There are also no limitations to quantity, we feel high quality, machined parts should be affordable when ordering 1 or 500.
Instant Quote
Select your part complexity, enter your dimensions, select your material and finish, and get your instant quote.
Custom Parts, Fast.
The Quick Ship Service offers the best possible pricing and lead time on your custom CNC machined parts.
Lead Time
Many simple parts can be machined in a few weeks rather than a few months. We strive to provide competitive lead times within industry standards. Need it faster? Work with your rep to see if your project may qualify.
Ready to Get Pricing on Your Custom Parts?