PartsBadger Services
At PartsBadger we offer many different services to fit your needs:
Value Machining, Maker Machining, and Quick Ship to name a few.
Use our Instant and Rapid quoting tools to get started today.
Instant Quote
Enter your dimensions, material, finish, and features your part needs and let our Instant Quote algorithm give you immediate pricing.
Rapid Quote
Enter your material, finish, tolerance, quantity, and upload your file to get your own custom quote in 2-6 hours. The Rapid Quote is perfect for higher volumes or special features.
2D Quote
Our estimators and design engineers can work with you and your 2D files (such as .dxf, .pdf, .slddrw, .jpg, .dwg, .tif, .png) or hand drawings to provide you a rapid quote, so you can keep innovating.
Instant Quotes
One of the biggest things that sets PartsBadger apart is our Instant Quote Tool.  We believe ordering custom parts ought to be simple, fast, and straightforward. When we designed and created our Instant Quote system, we began with the goal of making prices available right away. We know that getting a price on your part without having to wait allows you to move faster, which means your ideas move forward.
What does that mean to you?
It means you can see up front pricing without the wait time of traditional quoting methods. There is no time wasted in going back and fourth with a sales rep before being able to give you a quote.  Another thing this means is you can see, in real time, the cost associated with an order or project. It might be a better value to order 25 of a part rather than 15. Our instant quote service is built around simplifying the order process for our customers. We still feel communication and trust are key, that's why our customers can contact us and work with us directly.
Finishing Services
Surface finishes can have a great effect on the end result of a project. A machined surface on a steel or alloy can have different properties depending on the material itself. Machined Aluminum surfaces take well to things like: polishing, chemical treatments, and anodizing. Machined Steel would be more accepting to a primer or paint as a protective finishing layer. Below is a list of the particular finishing services that are available here at PartsBadger. Still not sure which will work best for your project? Check out our surface finishes information page for a breakdown of benefits and downfalls of each or head over to the Contact page and feel free to ask us.
Deburr
Rough Polish
Bead Blast
Anodizing (Clear, Black, Red, Blue, Green, Yellow, Orange, Purple, Brown, Grey)
Information
At PartsBadger, not all of the services we offer relate to a order. We know there is a lot of information out there and a lot of it is helpful. It is part of our mission to make sure the most helpful information is available to our customers. This is why we have compiled the key information about the CNC process, materials, and finishes.
Not sure what material you need? Or maybe you're not sure what part category your project would fall into? We want to offer the information that will make your project right. So if you do run in to a issue or a question feel free to contact us.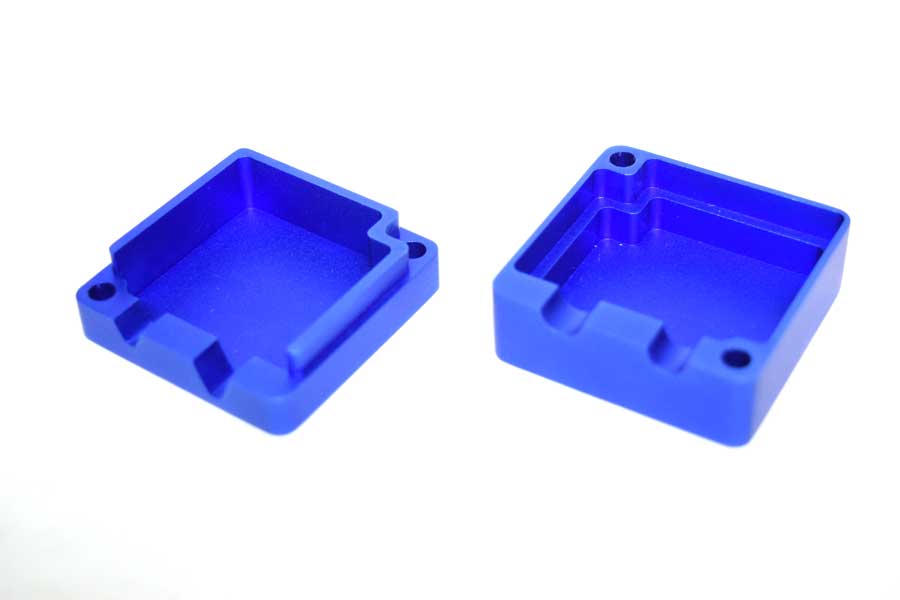 Accelerate Your Innovation
We're here to help you manufacture your machined parts efficiently and timely. We understand the importance of getting your product(s) to market before your competitors do. We provide quotes in hours and most parts in 14-Days or less. Use the form to reach our specialists to request a quote, check on an order status, or to learn more about us and our capabilities. We're ready to accelerate your innovation.