PartsBadger holds AS9100D certification and is ITAR registered.
As Your Online Machine Shop, we take the necessary steps to ensure the quality and safety of your parts. Aerospace and Defense are high technology industries that requires high tolerances and in-spec machined parts. PartsBadger is committed to providing quality assurance through investment in our quality control department and our quality certifications. We manufacture parts for aircraft, missiles, rockets, and spacecraft. Check out our capabilities and material pages to learn more of our offerings.
National safety is important to us so we have registered with the U.S. Department of State, Directorate of Defense Trade Controls (DDTC) to be International Traffic in Arms Regulations (ITAR) compliant. ITAR is a set of U.S. government guidelines that address the export and transfer of domestic items and technologies to protect the interests and safety of the United States, while maintaining a trade relationship with broader international community.
High grade material and precision machining for high grade use. DFARs compliant sourcing, MIL-STD-130 part marking, ITAR quoting, and production available. Military-grade materials available and custom requirements accepted.
By clicking the button, you will be redirected to a secure submission form.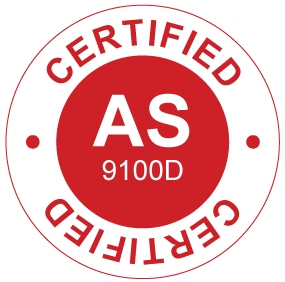 Have a non-ITAR project? Try our Instant Quote tool below!
Fast
Everything we do has the goal of increasing the speed at which our customers receive quotes, get responses to questions, and get their parts.
Innovative
We're here to change the custom parts game by changing how you get your parts. Instant quoting, quick delivery, and awesome prices help bring your ideas and inventions to the world.
Responsive
We will respond to your needs – no matter what it takes. We are determined to get you your parts quickly, correctly, and at the right price.
Friendly
We're here to help with a smile on our face. We've been where you are – in need of a custom part in order to move forward. We make a once frustrating process fun.
PartsBadger takes pride in the vast amount of information we have available. Want a breakdown of aluminium types?  See what finishes we offer?  No problem. Click above and dive in to some of our excellent process and material information.
Easy, Fast, and Affordable. These are core ideas that drive every person here at PartsBadger. Based near Milwaukee, WI, PartsBadger can have your machined parts shipped quick to meet your schedule.